The Car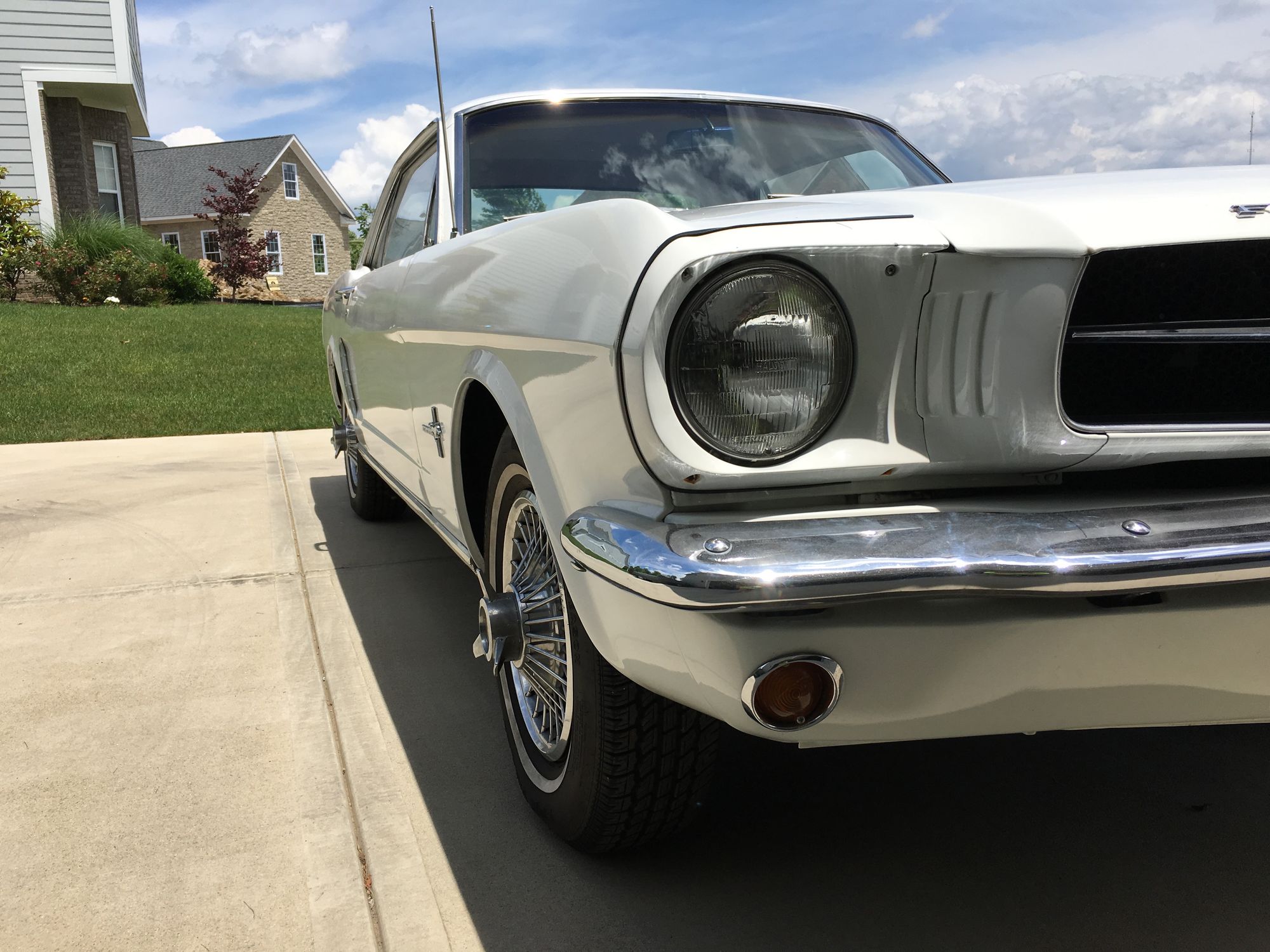 I still remember my first ride in it. The year was 1987 and my sister had just received a 1965 Ford Mustang coupe as her high school graduation present. Even at 11 years old, I was seriously jealous of the vehicle she had just landed. True, she had spent her first two years as a member of the driving elite cruising in an early 80s family station wagon, but those days were in the past and her future was all kinds of cool.
She spent four years driving this car through college only to end up getting another new (to her) vehicle when she graduated college. This time the change in vehicle was not so cool, she switched to an '87 Volvo, and the Mustang sat for a year in an insurance dispute due to the old lady that rear-ended her having an awful insurer. At the end of that year, if you're doing the math, I turned 16. The car was mine.
For the next three years, I had the coolest car imaginable. Everyone knew when I drove by, and I think this was part of the reason my parents gave me the car. Its difficult to get in all that much trouble when your car glows in the dark and everyone knows which one is yours. Yet, it was great while it lasted... until a professor rear-ended me. The next four years, driving a beat-up, salvaged early 80s BMW was even less cool than my sister's Volvo. The car's yearly insurance, because of those 3 little letters in the Make field, was more costly than I would get for the vehicle when I eventually sold it.
Yet the saga did not end there. Upon my college graduation, my dad once again had the car fully restored to the shape you see it today. For the next 18 years, the car sat in a garage, coming out on cool days in the summer and fall, when there was no chance of rain, to give me a chance to relive a little bit of that coolness that I used to know.
We've had it in the family for almost 30 years now, but the time has come to pass it along to a new generation. My son won't be old enough to drive it for a decade, and I'm not sure I'd let him even then. Even my wife hasn't ever driven the car and we've been together for over a decade.
I love this car; always have, even when its occasionally let me down (but I've never been stranded!) I sold the car in the summer of 2018 and it went to a fantastic new home. I used the funds from its sale to purchase my new car, a 2019 Tesla Model 3, which is also a fantastic, but very different, automotobile.
Stats
1965 Ford Mustang Coupe
200cc Straight-6 w/ 1 barrel carb (new and installed 2009)
Automatic transmission
"Recent" upgrades:
Fuel line, pump, sending unit & heat shielding - 2015
Electrical: Cap, rotor, plugs & wires - 2015
Exhaust mainfold - 2009
Seat covers - 2015
CD Player & 6x9 speakers - 1998 (original still in-dash and works)
Horns - 2012